3hrs • 11am & 4pm • Family Friendly • Daily Tours From €24
There's no better way to get to know Barcelona then on a bike. You can get into the back streets, find the hidden gems and see the romantic hideaways. With our guides, it's like having a friend show you around the city, someone who can not only tell you all about Barcelona's amazing history, but take you to the real city behind the tourist façade. The Barcelona City Bike Tour is a great introduction to this fabulous city.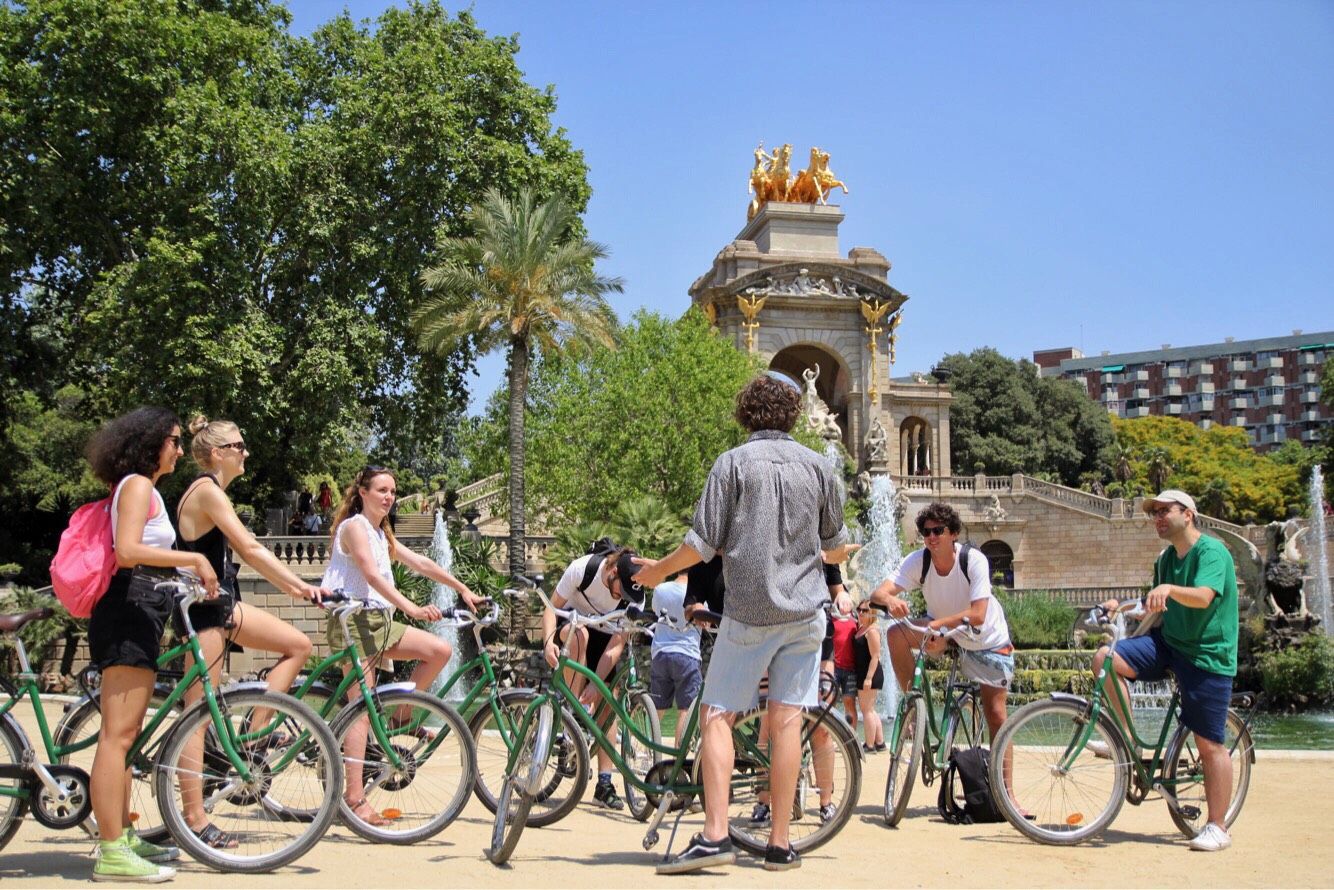 Private Tours
If you have an idea about what you'd like to see in Barcelona, whether it's a Tapas Tour, a Gaudí Tour, a Bodega Tour, a History Tour, even a Graffiti Tour around the city, we can organise it for you. Or if you simply want a private tour without other tourists involved, it's an easy matter for us to arrange. We'll take care of the transport (whether bikes, cars or buses), we'll provide the guide and we'll work out an itinerary with you that is both practical and gives you what you want. To arrange a Private Tour, please contact us directly.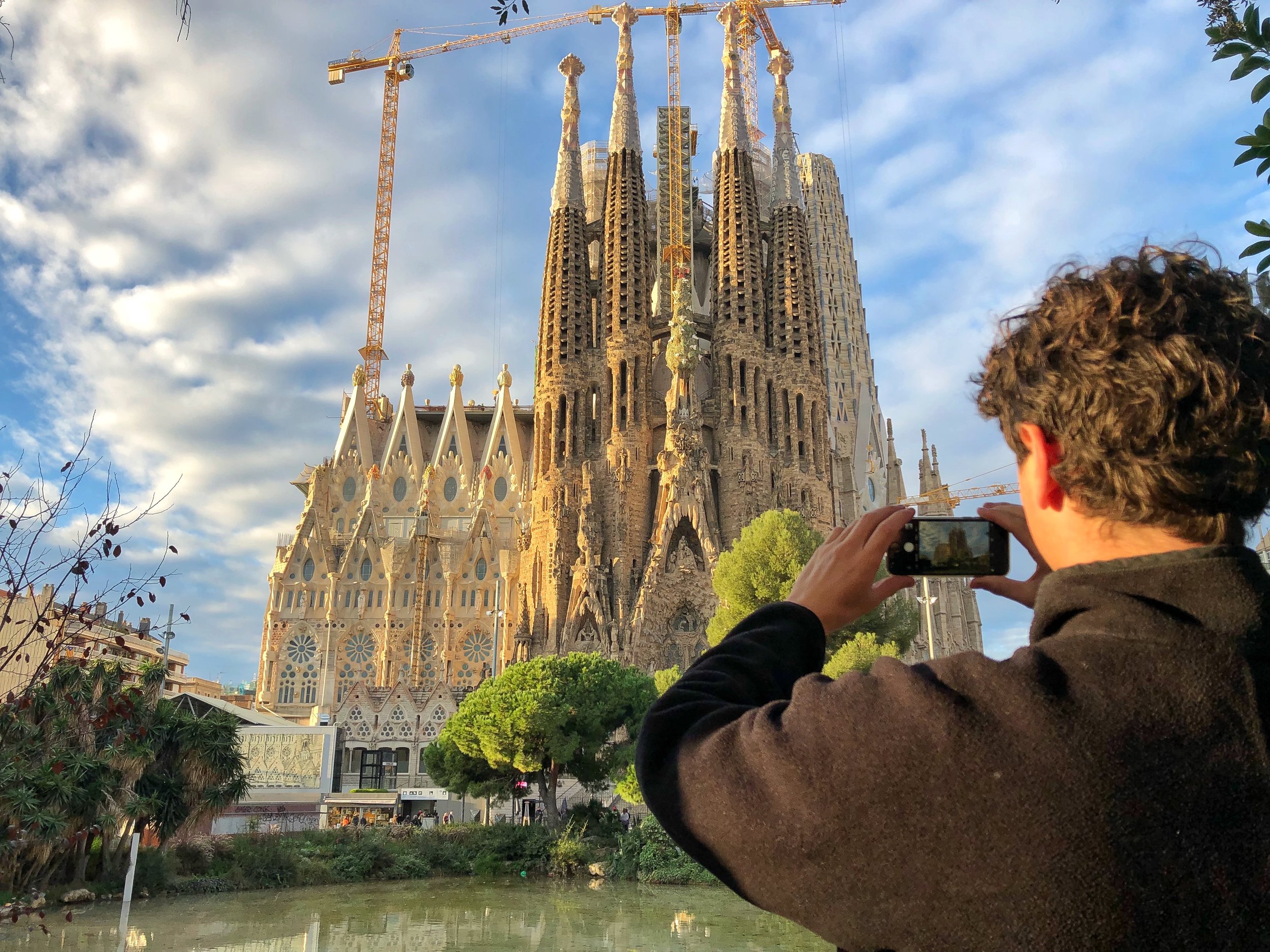 "The Barcelona City Bike Tour was brilliant. Our guide was very friendly and knowledgable and made the tour one to remember. Overall a fantastic experience and I highly recommend it if you're lucky enough to be in Barcelona."
Meet Paula - The Tour Manager
Paula is a Barcelona local and knows the city inside-out, back-to-front and bottom-to-top. She has been a tour-guide for more than eight years and loves her job because she enjoys meeting new people, loves the city and genuinely wants her fellow-bikers to take away fond memories of her home town. You could not ask for a better guide.
Paula is responsible for all the tours and the Guides and, if she is not leading the tour herself, she goes out of her way to recruit people who are equally friendly, knowledgeable and enthusiastic.
FAQ's
Meeting point
The meeting point for the Barcelona City Bike Tour is beside the fountain in Plaça Reial. There you will meet your guide holding an umbrella. The closest metro stations are Liceu (L3) and Jaume 1 (L4)
Cancellation Policy
For the Barcelona City Bike Tour, we offer a full 100% refund if the reservation is cancelled more than 72 hours (3 days) prior to the bike tour. We do not offer refunds for any reason within 72 hours of the scheduled bike tour.
For Private Tours, we offer full refunds for all private tours cancelled within 14 days of the scheduled tour date. Inside this time period, we will do our best to reschedule your tour based on availability of bicycles and tour guides.
Bikes
For the Barcelona City Bike Tour, we use 3 speed city bikes which are very comfortable and easy to ride. Kids bikes are available. As well as child seats for the kids that are too young to ride a bike.
We also have access to E-bikes for Private Tours.
We Are Committed To Responsible Tourism
Buena Vista Tours
Plaça Reial Barcelona, 08002